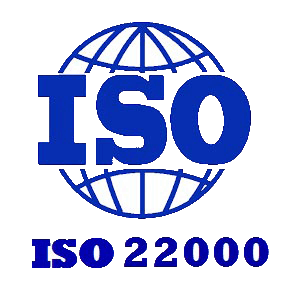 Pelaksanaan Akta Peralatan Perubatan 737.
May 2014
Tahukah anda bahawa perlaksanaan penguatkuasaan pendaftaran barangan/ peralatan perubatan sudah bermula sejak dari tahun 2012 lagi?
Perlaksanaan undang-undang baru ini adalah berkuatkuasa pada 1/7/2013 dimana pihak-pihak yang terlibat dengan impot dan pengedaran alatan perubatan dikehendaki mendaftar syarikat dengan Kementerian Kesihatan Malaysia sebelum 1/7/2014, dan mendapatkan lesen syarikat (Establishment License) untuk kebenaran menjual peralatan perubatan.
Setahun selepas tarikh di atas, pihak syarikat yang bertindak sebagai wakil syarikat di Malaysia untuk barangan tertentu, atau pengeluar peralatan perubatan, hendaklah mendaftarkan produk-produk mereka dalam bentuk dokumen-dokumen yang dikehendaki atau dipanggil dengan nama CSDT (Common Submission Dossier Template).
Proses di atas memerlukan beberapa langkah yang perlu difahami dengan teliti oleh pihak syarikat kerana memerlukan kos kewangan yang agak tinggi.
Terdapat kos-kos yang perlu diambil kira dalam perlaksanaan sistem GDPMD dan proses seterusnya, mendaftar peralatan perubatan itu sendiri.
Untuk mendapatkan penerangan lebih lanjut, sila hubungi kami atau ikuti program penerangan percuma kami pada setiap hari Rabu minggu ke-empat setiap bulan. Terdapat sesi pagi dan petang.
PENDAFTARAN SYARIKAT DAN PERALATAN/PERANTI PERUBATAN
April 2014
AYS Associate Consultant boleh membantu anda yang perlukan bantuan konsultansi untuk pendaftaran syarikat barangan medikal dan juga pendaftaran barangan medikal mengikut keperluan Akta Barangan Perubatan 2013. Sila hubungi kami untuk mendapatkan keterangan lanjut.
Untuk syarikat bumiputera, kemudahan GERAN boleh diusahakan.
Medical Evaluation
Nov 2013
​
Clinical Evaluation is a form of clinical study to evaluate the conformity of medical devices of it safety and performance as per intended purpose.
The requirement of the Clinical Evaluation has been clearly stated in the Clinical Evaluation guideline such as MEDDEV 2.7.1, MEDDEV 1.12 and ISO 14155 which are the standard and guidance for the documentation and reporting requirements.
Clinical evaluation need to be carried out for all the medical device, regardless of the classification and risk associate. The current development in the EU regulatory had emphasis on a few medical device related requirements to be enforce such as the proper Clinical Study of Pre and Post Market. The focus was streamlined as there are an increase number of faulty medical devices in the EU market and the study had shown that the lack of proper Clinical Evaluation and study is one of the main factor that cause the incompetent devices being introduce in the market such as the EU.
Looking into these scenario, the Ministry of Health had impose its Medical Device Act, 737 starting February 2012 and finally start the implementation dated 1th July 2013. The requirement of companies not only to certify with either ISO 13485 or GDPMD, they also need show the prove of product safety and performance had been made by collating the Technical File or in this case, is called CSDT (Common Submission Dossier Template). To get more information regarding the above, Kindly contact 017-2130501 Azrin to get more detail and explanation.
ANNOUNCEMENT ON THE MEDICAL DEVICE REGULATION 2012
July 2013
​
The Medical Device Regulations 2012, the subsidiary legislations under the Medical Device Act 2012 (Act 737), has been approved by the Minister of Health and has been published in the Gazette on 31st December 2012. The Regulations can be downloaded via the following link:
Among others, the Regulations specify requirements and procedural matters pertaining to medical device registration, conformity assessment body (CAB) registration, establishment licensing, export permit and appeal. The Regulations will come into operation simultaneously with Act 737 on 1st July 2013. And as specified in Act 737 a transition period of two years for medical device registration and one year for establishment licensing will be given to the industry before it is fully enforced.With the gazettement of the Regulations, those affected shall take the necessary steps and measures to ensure they comply with the regulatory requirements as specified under the medical device law.For further inquiries, please contact us at 03-8885 0778 or email us at mdb@mdb.gov.my.